We're Getting Mutants in the MCU - The Loop
Play Sound
Ordnance Factories Board
File:OFB logo. jpg.jpg
Type

Government

Industry
Defence
Founded
1775[1]
Headquarters

Ayudh Bhawan

, Kolkata
Area served
Worldwide
Key people

A. K. Antony (Defence Minister of India)

H. S. Chaudhury (

Director General

Ordnance Factories & Chairman, OFB)
Products
Small arms, Aircraft & Naval weapons, Anti-tank warfare, Anti-aircraft warfare,

Anti-ship warfare

, Anti-submarine warfare, Grenade launchers, Rocket launchers, Shell launchers,

Missile launchers

, Rockets, Bombs, Grenades, Military vehicles, Engines, Armoured vehicles, Chemical warfare,

Optoelectronics

,

Cables

, Parachutes, Mines,

Demolition charges

,

Pyrotechnic stores

, Fire control systems, Bridges, Assault boats, Clothing,

Leather Items

, Mortars, Artillery, Ammunition, Propellants, Explosives, Fuzes.
Revenue
144.657675 billion (US$2.3 billion)(2011-2012)[2][3]
Employees
~164,000[4]
Website
ofb.gov.in
Ordnance Factories Board (OFB), consisting of the Indian Ordnance Factories (Hindi: भारतीय आयुध निर्माणियाँ), is an industrial setup functioning under the Department of Defence Production of Ministry of Defence, Government of India. It is engaged in production, testing, logistics, research, development and marketing of a comprehensive product range in the areas of land, air and sea systems. Headquartered at Ayudh Bhawan, Kolkata, it consists of forty-one Factories, nine Training Institutes, three Regional Marketing Centres and four Regional Controllerates of Safety.
OFB is the world's largest government operated production organisation[5] and the oldest industrial setup run by the Government of India.[6][7] It has a total workforce of about 164,000.[4] It is often called the "Fourth Arm of Defence"[8][9][10] and the "Force Behind the Armed Forces" of India.[11][12] It is also amongst the top 100 arms manufacturers in the world and was ranked at 48 in the list released by disarmament watchdog SIPRI for 2011, down from 45 in 2010. Its total sales were at $2.655 billion, with arms sales bringing in about 80 percent of its revenue.[2][13] Every year, 18 March is celebrated as the Ordnance Factories' Day in India.[14]
History
Beginning
The history and development of Indian ordnance factories is directly linked with the British reign in India. The East India Company considered military hardware to be a vital element for securing their economic interest in India and increasing their political power. In 1775 British authorities accepted the establishment of the Board of Ordnance at Fort William, Calcutta. This marks the official beginning of the Army Ordnance in India.
In 1787 a gunpowder factory was established at Ichapore; it began production in 1791, and the site was later used as a rifle factory beginning in 1904. In 1801, Gun Carriage Agency (now known as Gun & Shell Factory, Cossipore) was established at Cossipore, Calcutta, and production began on 18 March 1802. This is the oldest ordnance factory in India still in existence.[15]
Growth
The growth of the Ordnance Factories Board leading to its present setup has been continuous but sporadic. There were eighteen ordnance factories before India became independent in 1947 and twenty-three factories have been established after independence, mostly in the wake of defence preparedness imperatives brought about by the three major wars fought by the Indian Armed forces.
Main Events
1801 - Establishment of Gun Carriage Agency at Cossipore, Kolkata.
1802 - Production begins at Cossipore on 18 March.
1906 - The Administration of Indian Ordnance Factories comes under a separate charge as "IG of Ordnance Factories".
1933 - Charged to "Director of Ordnance Factories".
1948 - Placed under direct control of Ministry of Defence.
1962 - Department of Defence Production was set up at Ministry of Defence.
1979 - Ordnance Factories Board is established on 2 April.
Infrastructure and leadership
Headquarters
Armoured Vehicle Head Quarters (AVHQ)
Ordnance Equipment Factories Head Quarters (OEFHQ)
Ordnance Factory Board, New Delhi Office (OFBDEL)
Ordnance Factory Board Kolkata (OFBHQ)
Ordnance Factory Board, Mumbai Office (OFBMUM)
Ordnance Factories Recruitment Board (OFRB)
Apex Board
The Apex Board is headed by the Director General of Ordnance Factories (DGOF), who acts as the Chairman of the Board (equivalent to Secretary, Government of India) and consists of nine other members, who each hold the rank of Additional DGOF. Ordnance Factories are divided into 5 operating divisions, depending upon the type of the main products/technologies employed. These are :
Ammunition and Explosives (A&E)
Weapons, Vehicles & Equipment (WV&E)
Materials and Components (M&C)
Armoured Vehicle (AV)
Ordnance Equipment Group of Factories (OEF)
Each of the above group of factories is headed by a Member/Additional DGOF. The four remaining Members are responsible for staff functions, viz Personnel (Per), Finance (Fin), Planning & Material Management (P&MM), Technical Services (TS) and they operate from Kolkata.
Ordnance Factories
Each factory is headed by a General Manager (equivalent to Additional Secretary, Government of India). The factories, mostly situated in remote areas, stretch from hundreds to a few thousand acres of land[16][17][18][19] and are all essentially self-sufficient townships having their own residential bungalows, quarters, schools, hospitals, water pump houses, treatment plants and storage tanks, electrical sub-stations, post offices, telephone exchanges, banks, ATMs, transport facilities, general stores, shopping complexes, grocery shops, utility shops, canteens, places of worship, family welfare centres, inspection bungalows, guest houses, community halls, mess, clubs, parks, sports and recreational facilities.[20][21][22]
OFB provides twenty-five factory hospitals, thirty-nine factory health clinics, sixty-eight estate health clinics and seventeen family welfare centres. With most of the factories located in areas away from city and town centres, the education of the children of their employees has been a major problem. To address this, the Board today runs twenty-four schools, including eleven high schools, six higher secondary schools, and the rest are primary schools, and thirty-four Kendriya Vidyalayas (Central Schools). Sporting infrastructure is maintained by the Sports Control Board, which also organises sporting events and tournaments.
Training Institutes
Ordnance Factories Institute of Learning Ambajhari (OFILAJ)
Ordnance Factories Institute of Learning Ambernath (OFILAM)
Ordnance Factories Institute of Learning Avadi (OFILAV)
Ordnance Factories Institute of Learning Dehradun (OFILDD)
Ordnance Factories Institute of Learning Ishapore (OFILIS)
Ordnance Factories Institute of Learning Khamaria (OFILKH)
Ordnance Factories Institute of Learning Kanpur (OFILKN)
Ordnance Factories Institute of Learning Medak (OFILMK)
Each institute is headed by a Principal Director. NADP provides training to Group "A" officers whilst the other eight institutes impart training to Group "B" & Group "C" officers of the ordnance factories. Each institute has its own teaching complex housing the library, lecture halls, labs, hostels, mess, sports and recreational facilities. These institutes provide training to the employees on the topics of engineering, management, production, human relations, computer skills, organisational behaviour, CNC operation, personal and environmental safety, provide knowledge of Government rules and regulations as short term, induction, refresher and re-orientation courses.
Regional Marketing Centres
Regional Marketing Centre Avadi (RMCAV)
Regional Marketing Centre Delhi (RMCDL)
Regional Marketing Centre Pune (RMCPU)
Each regional marketing centre is headed by a Regional Director.
Regional Controllerates of Safety
Regional Controllerate of Safety Ambajhari (RCSAJ)
Regional Controllerate of Safety Avadi (RCSAV)
Regional Controllerate of Safety Kanpur (RCSKN)
Regional Controllerate of Safety Pune (RCSPU)
Each regional controllerate of safety is headed by a Regional Controller of Safety.
Indian Ordnance Factories Service (IOFS)
Main article:
Indian Ordnance Factories Service
IOFS is a multi-disciplinary composite cadre consisting of technical - Engineers (Civil, Electrical, Mechanical, Electronics), Technologists (Chemical, Metallurgical, Textile, Leather) and non technical (Science, Law, Commerce, Management and Arts streams). Technical posts comprise about 87% of the total cadre. IOFS officers are group "A" Defence civilian officers under the Ministry of Defence. They are responsible for the management of ordnance factories, which provide the sinews of self-reliant, indigenous, defence production capabilities of the nation.
Recruitment
The recruitment in the Ordnance Factories as a Group "A" officer is done by the Union Public Service Commission (UPSC) based on the performance in the rigorous and prestigious Engineering Services Examination (ESE) and the Civil Services Examination (CSE).[23] Engineering posts are filled through the Engineering Services Examination and technologists are selected through interview by UPSC. Posts in the non technical streams are filled through the Civil Services Examination held by UPSC. All appointments to the IOFS are made by the President of India.
Hierarchy (Group "A")
| Grade | Designation in the field | Designation in Headquarters |
| --- | --- | --- |
| Junior Time Scale | Assistant Works Manager | Assistant Director |
| Senior Time Scale | Works Manager | Deputy Director |
| Senior Time Scale (Non Functional) | Deputy General Manager | Joint Director |
| Junior Administrative Grade (Functional) | Joint General Manager | Director |
| Senior Administrative Grade | Addl. GM / General Manager | Deputy Director General |
| Higher Administrative Grade | Senior General Manager | Senior Deputy Director General |
| Higher Administrative Grade (+) | Nil | Addl. Director General & Member of the Board |
| Apex Scale | Nil | DGOF & Chairman of the Board [24] |
Products
The type of ordnance material produced is very diverse, ranging from various small arms to rockets, bombs, grenades, military vehicles, armoured vehicles, chemicals, optical devices, parachutes, mortars, artillery pieces plus all associated ammunition, propellants, explosives and fuzes.[25]
Products available to civilians
Civilians are required to hold Arms License (issued only for non-prohibited bore category weapons) in order to buy firearms in India. The following products of the Indian Ordnance Factories Board are available for civilians:
Arms
Ammunition
Cartridge Rimfire .22" Ball
Cartridge SA .32" Revolver
Cartridge SA .315" and 30 06 Ball
Cartridge SA 12 Bore 70mm
Cartridge SA 12 Bore 65mm Special
Products not available to civilians
These products are exclusively manufactured for use by the armed forces and are not sold to the civilians.
.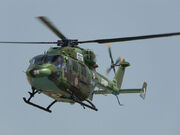 Weapons (small calibre)
12 Bore Pump Action Gun
Sub machine gun Carbine 9 mm 2A1
Gun Machine 7.62 mm (MAG) 2A1
Gun Machine 7.62 mm (MAG) 6A
Assault Rifle 7.62 mm
12.7 mm Anti-Aircraft Gun
Projector Pyrotechnic Hand, 13mm, 1A
Cartridge SA 5.56 mm Ball INSAS
Cartridge SA 5.56 mm Tracer INSAS
Cartridge 5.56 mm Ball Mk N NATO
Cartridge 5.56 mm Ball Mk M NATO
Cartridge SA 7.62 mm Ball M80
Cartridge SA 7.62 mm Tracer M62
Cartridge SA 7.62 mm Blank L.A.
Cartridge SA 7.62 mm Marksman
Cartridge SA 7.62 mm A7 MK-II
Cartridge SA 9 mm Ball
Cartridge SA 9 mm Tracer .840 CAP
Cartridge SA .303 Ball MK 7Z
Cartridge SA .50 Spotter Tracer
Cartridge SA .380 Ball Revolver
Cartridge rimfire .22 Ball
Cartridge SA .32 Revolver
Cartridge SA .455 Revolver
Cartridge SA .315 IN and 30 06 Ball
Cartridge SA 12 Bore Anti Riot
Cartridge SA 12 Bore 65 mm Plastic Special
Cartridge SA 12 Bore 65 mm PAPER Special
Cartridge SA 12 Bore 65 mm Plastic Deluxe
Cartridge SA 12 Bore 70 mm Plastic Astram
Cartridge SA 12 Bore 70 mm Plastic Magna
Cartridge SA 12.7 mm API and APIT
Weapons (medium calibre)
14.5 mm Artillery Trainer
14.5 mm Sub Calibre Device
Cartridge 14.5 mm Training Ammunition
Cartridge 14.5 mm API
Cartridge 14.5 mm APIT
Cartridge 23 mm Schilka HE/IT
Cartridge 23 mm Schilka AP/IT
Cartridge 23 mm Ghasha HEI
Cartridge 23 mm Ghasha AP I
30 mm BMP II Ammunition HE/T
30 mm BMP II Ammunition AP/T
30 mm BMP II Ammunition HE/I
Cartridge. 30 mm Naval Ammunition
Cartridge 30 mm ADEN Gun Practice MK2Z
Cartridge 30 mm ADEN Gun HE MK 2Z
Cartridge 30 mm Ghasha HE / Inert
Cartridge QF 40 mm L-70 HE
Cartridge QF 40 mm L/70 TPT
Cartridge AA 40 mm L-70 PFFC
Weapons (large calibre)
Equipment 105 mm IFG E1 ad 105 mm LFG E2
Metamorphosis 155 mm gun
Kavach launcher
84 mm TPT 65
84 mm HE 441B
84 mm HEAT 651
84 mm illuminating 545
Cartridge 105 mm IFG normal charge
Cartridge 105 mm IFG super charge
Shell 105 mm IFG HE
Shell 105 mm IFG HESH
Shell 105 mm IFG ILLG
Shell 105 mm IFG BE SMOKE
Cartridge QF 76.2 mm practice and HE
Cartridge 76.2 mm PFHE
Cartridge 76/62 MM practice AA flash
Cartridge QF 105 mm SH practice
Cartridge 105 mm FSAPDS/T
Cartridge 105 mm tank HESH
Cartridge QF 105 MM APDS/T
Cartridge QF 105 MM DS/T practice
ROUND 106 mm RCL HEAT
Shell 73 mm HE
Shell 73mm HEAT
Main battle tank ammunition 120 mm HESH
Main battle tank ammunition 120 MM FSAPDS
Shell 125 mm HE
Shell 125 mm HEAT
Cartridge 125 mm FSAPDS
Shell 130 mm HE
Cartridge FVC RVC FOR 130 mm HE
155 mm shell HE 107
155 mm shell HE M 77B
155 mm shell HEER
155 mm shell smoke ER 24KM
Shell 155 mm illuminating MIRA
Shell 155 mm HE
Shell 155 MM illuminating ERFB
Shell 155 MM screening smoke BE M2A2
155 mm HE ERFB BB
155 mm HE ERFB BT
Cartridge 125 MM FSAPDS T MK1
155 mm HE-ER base bleed projectile
Mortar Equipment
Equipment 51 mm Mortar
Equipment 81 mm Mortar
Equipment 120 mm Mortar
Equipment 81 mm Long Range Mortar
Bomb M.L. 2" Mortar HE
Bomb ML Smoke 2" Mortar
Bomb ML Mortar 2" ILLG
Bomb ML 2" Mortar Signal Single Star
Mortar Bomb 51 mm HE
Mortar Bomb 51 mm Smoke 1A
Mortar Bomb 51 mm ILLG 1A
Mortar Bomb 51 mm ILLG Red Green
Bomb 81 mm Mortar HE
Bomb 81 mm Mortar Smoke PWP
Bomb 81 mm Mortar Illuminating 2A
Bomb Mortar 120 mm HE
Bomb Mortar 120 mm Smoke PWP
Bomb Mortar 120 mm ILLG IA
81 mm Mortar Training device
120 mm Mortar Training device
Grenades, signalling smoke, other stores
Cartridge Signal 16mm Red Green White
Cartridge Signal 1" Red Green Illg.
Cartridge Signal 1.5" Green Red Yellow
Grenade 36 M Hand And Tube Launching
81mm Smoke Grenade 3D6 For T-72
Candle Smoke Ground Mk 300,000
Training Smoke Generator
Generator Smoke No.5
Grenade Handsmoke Red Green
Marker Smoke White
Generator Smoke Orange 3a
CSES Grenade Red Green Yellow
Flare Ground Indicating No. Mk-1 Yellow
Port Fire Friction
Signal Distress Day And Night
Cartridge Seat Ejection Pk 3m 1
Cartridge R-4 Pyro Cutter
Flare Trip Wire Mk-1
Signal Fuze
Signal Fog
Hand Flare Red Mk- II
Para Flare Red
Buoyant Smoke Orange
Thunder Flash Mk - 4
Multi Mode Hand Grenade
Rockets and bombs
Rocket 68 mm HE
Rocket 68 mm HC
Rocket 68 mm Practice
Bomb HE 1000 lbs
Bomb Practice 25 lbs No. 1 MK-1
Bomb 3 kg Practice
Bomb 250 kg HSLD Bomb
Bomb 450 kg HSLD Bomb
Aerial Bomb 100 -120 KG
Aerial Bomb 100 -120 KG Inert
Fuzes
Fuze FZ 104
Fuze 213 MK5 (M-1) & (M-2) and (M-3) & (M-4)
Fuze L 29 A2/A3
Fuze Percussion DA NO.117
Fuze for rocket 122 mm HE
Proximity Fuze 76.2
Fuze DA- 5A
Fuze 162 MK-8 and Fuze 162 MK - 9
Fuze 161 MK 3 M-1
Fuze PD M 572 FOR 155 mm
Demolition
Charge Demolition No.2, 25 lbs
Charge Demolition No.11, 30 lbs
Charge Demolition No.14, 11 lbs
Charge Demolition No.1 Beehive
Mine Anti-Tank 4D ND (Bar)
Switch No.4 Pull MK 1
Switch No.5 Pressure MK 1
Switch No.6 Release MK 1
Maindeka Advanced Limpet Mine[27]
Military vehicles
5/7.5 Ton Stallion Mk-III BS-II
2.5 Ton LPTA 713/32 TC BS-II
Water Bowser 2 KL on LPTA
Water Bowser 5 KL on Stallion
Kitchen Container on Stallion
Field Ambulance on Stallion
Light Recovery Vehicle (LRV)
Field Artillery Tractor (FAT)
5 KL Fuel Tanker on Stallion
2 KL Fuel Tanker on LPTA
Battery Command Post (BCP)
Mobile AC Generators
Operation Theatre on wheels
Mobile Decontamination Unit
Tipper on Stallion
Tipper on LPTA
Matang

Jonga

Trishul
Caravan
Drill Rig
Humsafar Buses (Long & Medium)
Vaahan 1 Ton
Fire fighting variants of Stallion and LPTA
Bullet-proofing of

Gypsy

,

407

,

Ambassador

,

Prado

Yuktirath - Mine Protected Vehicle
Armoured vehicles
Engine UTD 20
Engine V46 6
Engine V92S2
Trishul Missile Launcher
Optical devices
Compass prismatic liquid MK-3A
Sight unit cased 102 B
Passive night vision goggles 102A
Bino night vision passive cased 101A
Passive night vision binocular light Wt
Passive night vision monocular
Passive night sight for rifle and LMG
Passive night sight for 84 mm RCLII
Periscope battery command bino 20 X 70
Telescopic sight for 5.56 mm rifle
Telescope sight for 5.56 mm LMG
Telescopic sight 6X for sniper rifle
Telescopic sight (M-1) for 84 mm RCL
Passive night sight for AK-47
Optical sight for AGS-30
Telescopic sight foR 14.5 20 mm AMR
Driver's passive night periscope for T-55
Binocular 8 X 30
HR binocular
Telescopic sight 84 mm RCL III
Sight dial 104A with mount
SIGHT 51 MM MORTAR 102A
Range finder cased 13 E
Collimator infinity aiming reference 102A
Collimator K-1
Periscopic aiming circle (PAB-2M)
Sight bore muzzle AFV-125 MM cased
Laser range finder TPD-K1 for T-72
Commander's sight passive for T-72 BMP-II
Driver's sight passive for tank T-72
Driver's sight passive for BMP-II
Driver's sight passive for T-90 S
Gunner's sight passive for T-72
Gunner's sight passive for BMP-II
Gunner's sight IG46 for T-90 S
Commander's sight TKN -4S for T-90 S
Thermal sight TI -ESSA for T-90 S
Commander's thermal sight TI for T72
Anti aircraft sight IP3 3 for BMP-II
Missile sight 9sh 119M1 for BMP-II
Laser aiming aid Insa Lakshya for rifle
Red dot sight
Parachutes
Parachute Paratroop type PTR-M
Parachute Tactical assault type PTA-M
Parachute Tactical assault type PTA-R
Parasail
Ram Air 9 cell free fall parachute
Parachute system for Mortar bomb 81 mm Illuminating and other ammunition
Pilot Parachute Seat MK-10
High Altitude Parachute
Pilot Parachute BMK-41
Heavy drop system P-7
Cargo aerial delivery parachute 8.5 M
Support equipment
Inflatable boat Prashant 465 Mk-2
Boat recce 3 Men - 2A
Float for KM bridge
Bridge assault floating (Kruppman)
Manually launched assault bridge MLAB MLC-60
Cables
Fibre Optic Cable
Co-axial Cable
Troop comfort and general stores
Tent Arctic medium MK 2
Tent Arctic large MK-2
Parachute paratroop type PTR-R
Tent 80 kg MK-3
Tent 20 kg inner and outer
Tent PVT MK3
Tent store
Tent extendable frame supported 4M
Tent Arctic Small Mk 2
Tank fabric collapsible MK-1
Cover waterproof
Steel jerricans capacity 20 litres
Heater space (coal/oil burning)
Chagul universal MK-II
Boot ankle direct vulcanised sole
High ankle boot DVS
Boot antimine MK-1
Dual density rubber combat boot
High ankle boot for paratroopers
Suit terry wool (jacket & trousers)
Overall combination disruptive
Overall combination OG
Coat combat disruptive
Jacket & trouser combat disruptive
Overall combination
Overall flying MK-II
Overall winter
Coat and trousers parka
Coat feather & pant feather
Jersey woollen OG V-neck
Shirt Angola drab & trouser serge
Gents and ladies jacket
Gloves leather white lined
Sleeping bag MK-4
Lightweight web equipment
ICK synthetic belt waist OG
Infantry combat kit haversack
Infantry combat kit pack with frame
Infantry combat kit pouches ammunition
Web Equipment G.I. Pattern
Jacket ECC & trouser ECC
Coat E.C.C
Suit Yeti
Bulletproof jacket
Capes waterproof khaki with hood
Multiple element net assembly
Vest and jersey woollen OG
Blanket
Socks woollen Lycra
NBC suit permeable
NBC casualty bag full
NBC casualty bag half
NBC Facelet
NBC Haversack
Trouser and shirt polyester and viscose OG
Gaiters glacier
Fuel efficient Ayudh Bukhari
Bag kit disruptive waterproof with stroler
Material components and SPM's
Material (non ferrous & heavy alloys)
Material (ferrous)
Components (non ferrous & heavy alloys)
Components (ferrous)
Case gauging machine
Case gauging and sorting machine
Cartridge gauging weighing sorting machine
Cup gauging and sorting machine
Magazine loading machine
Bullet gauging weighing sorting machine
Case loading assembling gauging weighing machine
Winding machine
Chemicals
IPN (isopropyl nitrate)
Nitrocellulose (NC)
Industrial NC Ethanol Wet and Butanol Wet
Blasting Soluble NC (BSNC)
NC Pyro
NC Type 'A' & Type 'H'
Nitroguanidine (Picrite)
Styphnic Acid
Explosives
Cord Detonating 'A'
PEK-1 (Plastic Explosives)
TNT slab 500 g MK-2 A/L with integral CE primer
TNT (trinitrotoluene)
Dinitrotoluene (DNT)
Hexanitrostilbene (HNS)
RDX/TNT – 60 : 40
RDX/WAX 88 :12
Tetryl/graphited tetryl (composition exploding)
Demolition Explosive
Propellants
Nitrocellulose propellant for cartridges
Propellants for sporting
Ball powder propellant for 7.62 mm & 5.56 mm cartridges
NC-NG based rocket propellants
NC & NG Double base Ballistite propellants
Customers
Armed Forces
The prime customers of Indian Ordnance Factories are the Indian Armed Forces viz. Indian Army, Indian Navy, Indian Coast Guard and Indian Air Force.[28][29] Apart from supplying armaments to the Armed Forces, Ordnance Factories also meet the requirements of other customers viz. the Central Armed Police Forces, State Armed Police Forces, Paramilitary Forces of India and the Special Forces of India in respect of arms, ammunition, clothing, bullet proof vehicles, mine protected vehicles etc.[30][31]
Civil Trade
Customers in the civil sector - central / state government organisation and departments such as Indian Railways, Indian Space Research Organisation, Defence Research and Development Organisation, Liquid Propulsion Systems Centre, Aeronautical Development Agency, Department of Telecommunications, various State Electricity Boards.[32][33][34][35] PSUs such as HMT Limited, Hindustan Aeronautics Limited, Bharat Heavy Electricals Limited, Bharat Dynamics Limited,[36] private companies and individuals etc. who purchase industrial chemicals, explosives, arms, ammunition, brass ingots, aluminium alloy products for aircraft, steel castings and forgings, vehicles, clothing and leather goods, cables and opto-electronic instruments.[37]
Exports
Arms and Ammunition, Weapon Spares, Chemicals & Explosives, Parachutes, Leather and Clothing items are being exported to more than 30 countries world-wide.
Middle East - Oman, Egypt, Israel, Saudi Arabia, UAE.
Africa - Kenya, Botswana, Nigeria.
Criticism
Despite of highly skilled manpower, latest technologies and huge investments, the Ordnance Factories and their management have often been criticised for their inefficiency,[41] delay in supplies,[42][43][44] obsolete and substandard products of much higher costs than those manufactured by their foreign competitors,[45] corruption at all levels including top management[46][47][48][49][50][51][52][53][54] and a small volume of exports. The ministerial and bureaucratic hassles, lack of decision making and accountability of the people concerned are often blamed. To counter the above, talks were held in the past to privatise the Ordnance Factories[55][56] after witnessing the turnaround of other Indian companies which were converted into PSUs, but the Ministry of Defence has always ruled out such a possibility[57][58] since the Ordnance Factories are the backbone of the Indian Armed Forces[59][60] and should be controlled solely by the Government of India. Efforts are now being made by the Ordnance Factories to run the factories at their full capacities, employ and train skilled manpower, efficient usage of the available resources, update and induct new products, provide more sophisticated products, increase and diversify product categories, supply them to the forces on time, stringent quality assurance, JV with foreign and other domestic manufacturers and to increase their overseas presence and exports.[14][61][62][63][64][65][66][67][68][69][70][71]
References
External links